The former staff of a kleptomaniac millionaire reunite to pull off a final heist after his death.
Planning a Heist
Marvellous Tales (Of The Utterly Insignificant) follows Stefan, the young butler and pseudo-adopted son of M. Opulentos De Turpiter (M. Opulent for short (M. O for even shorter)), a kleptomaniac millionaire obsessed with pulling off increasingly elaborate heists. After the death of M. Opulent, Stefan wants to honour his memory by completing the final heist that was planned. For this, he must reassemble the rest of the housing staff but, in doing so, comes to reflect on how he and the others were treated by their former employer.
A Comedy-Heist Movie in the visual style of Wes Anderson, Marvellous Tales presents crime, comedy, daring heists, political satire, and a strange obsession with wooly highland mammals.
Meet the staff
Eleni McClain - Director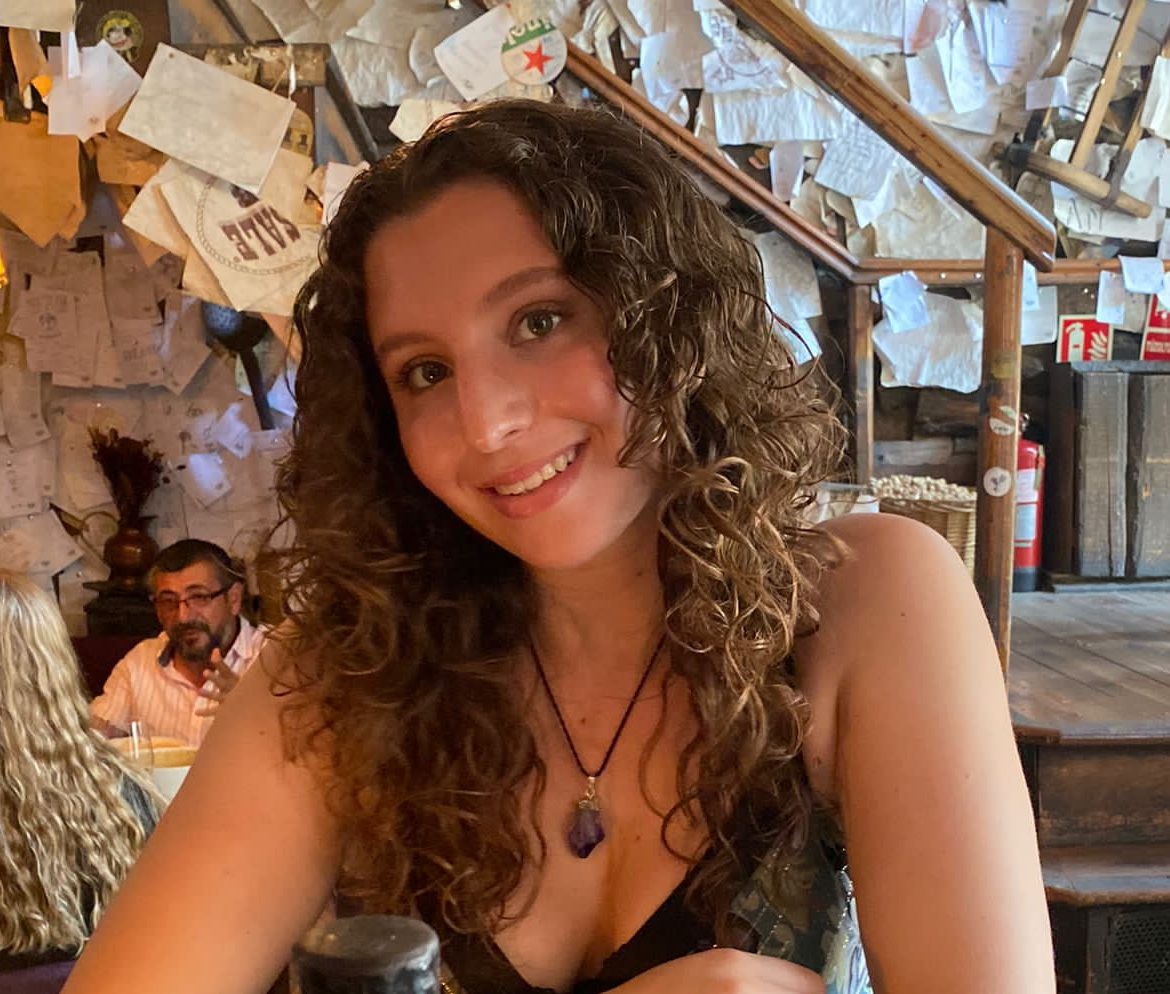 My name is Eleni McClain and I am the director of the project and creative lead. I'm extremely excited to bring the project to life like I have for my 2nd year project, "Survivor's Guilt" This current project contrasts the darkness of that previous film and I am delighted to take on a new challenge to create an uplifting film with a meaningful undertone.
Noah Cox - Writer & Producer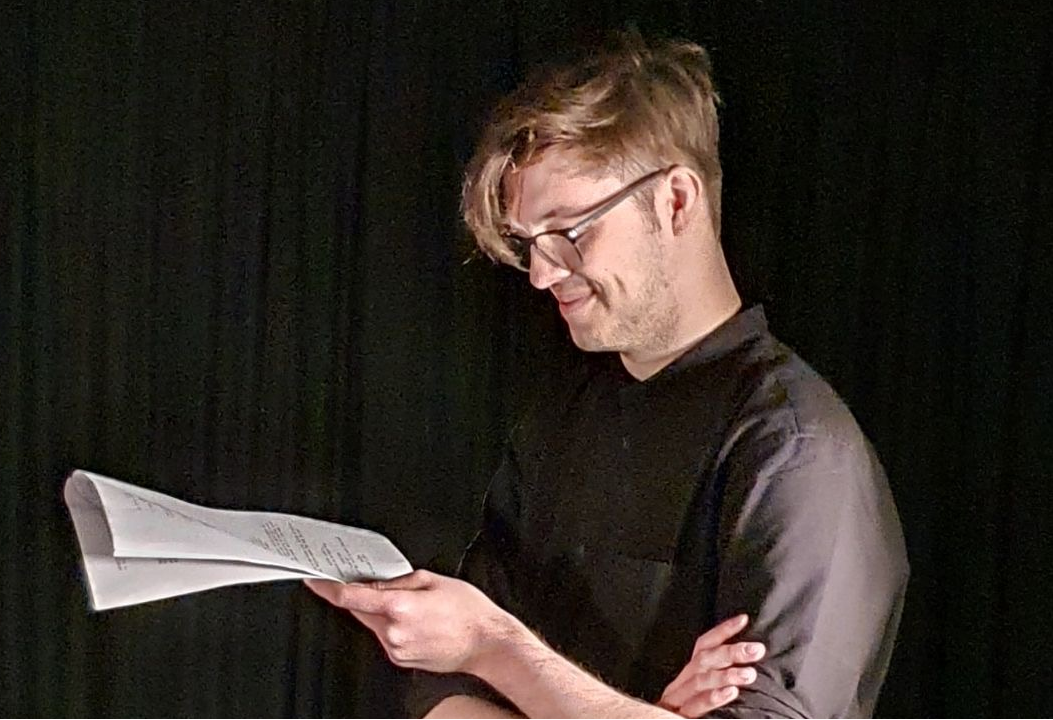 Hello! My name is Noah and I am the writer. Marvellous Tales was an idea I came up with quite a while ago when I was on a Wes Anderson spree during Lockdown, the beauty of those films keeping me engaged when there wasn't much else to do! So, when the opportunity came to create it for real, I was thrilled when the rest of the team were interested in the pitch and now here we are making it! I look forward to the work ahead.
Luke Everest - Cinematographer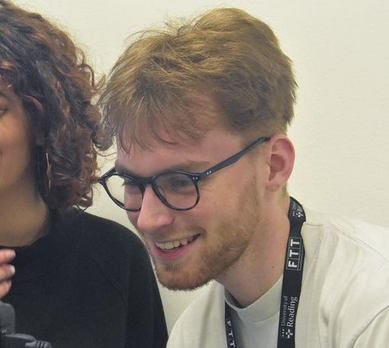 Hi, my name is Luke Everest. I'm Cinematographer and 2nd AD on Marvellous Tales. I', keen to undertake the role of Cinematographer and gain experience, as this is a career I'm interested in. As a big fan of Wes Anderson films myself, I'm keen to draw on his creative choices, bringing our characters to life and portraying critical themes.
Hugo Usher-Sparks - Editor & Sound operator
I'm Hugo: sound designer, boom operator, and editor of Marvellous Tales. I'm really looking forward to working on this project with Eleni, Noah, and Luke. I have always enjoyed Wes Anderson's work, so am excited to test the boundaries of his iconic style whilst hopefully conveying a meaningful message on classism.
why we heist
This film serves as the main submission for our final-year dissertation module and will have a huge impact on our final grades, consequently we are committed into making this film the best we can possibly make it, obsessing over every small detail in what is a huge project. This is why funding is vital for our efforts as everything that happens in front and behind the camera needs the highest level of quality to live up to our vision.
Division of Labour
For such an ambitious project, our funding is going to have a huge influence on many different departments and production aspects. These include, but are not limited to:
Costumes and Props ~ M. Opulentos can't stand having his staff scruffily dressed or ill-equipped for all of their heist duties.
Sets ~ With such an extravegant setting, many scenes will require the construction of full-size sets, or the production of miniatures to bring our world to life.
Locations and Travel ~ Location shooting will also play a huge factor, for this we will need to rent the locations and get our cast and crew to and from them.
Music ~ Either through licensing or original production, M. Opulent demands a great soundtrack to keep the film engaging.
Potential takings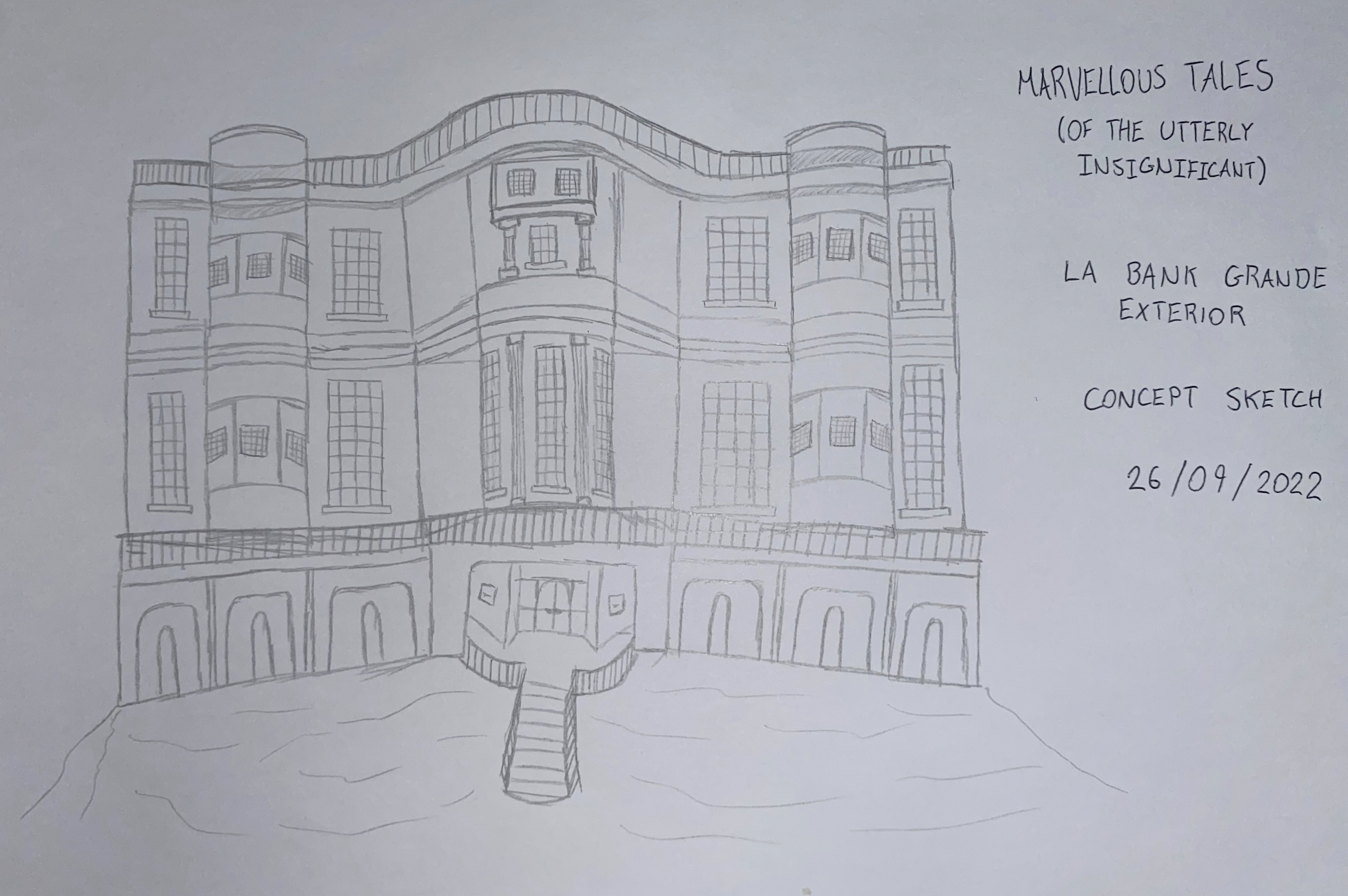 As well as our unending gratitude and a film (available on YouTube after its premiere) to thank you for your generosity, we've also lined up a number of rewards to send to our donors. All hand-crafted by us, details of the various rewards available can be found to the side.
Getting away with it
To realise our vision, we need as much help as possible so please consider donating, or by sharing   our story to others by sharing this page on social media.
Any further questions can be sent to n.cox@student.reading.ac.uk
Or you can find the crew members on Instagram at:
@eleni_oxo        |        @noah_cox.1        |        @luke__everest        |        @huugosparks