Have you sponsored this project? If so, log in to comment on updates!
1 week, 2 days ago
Target hit!
We have now surpassed our initial fundraising target! Thank you so much to everyone who has contributed. Your generosity will allow the Marlow Warlord's story to be shared with the public in Buckinghamshire Museum, along with precious items from his burial. We can't wait to let you and members of the public see this important discovery up close.
Donations are still welcomed to make further analysis of the Warlord possible with a focus on the skeletal remains pictured below. Initial examinations of the skeleton have shown us that he was well-built and muscular – evidenced by the well developed muscle attachments visible on his humerus (upper arm bone) and the large head (ball) of his femur (thigh bone). 
Further money raised will fund isotopic analysis of the remains to determine his origins, diet and health, and DNA analysis if ancient DNA is found to survive.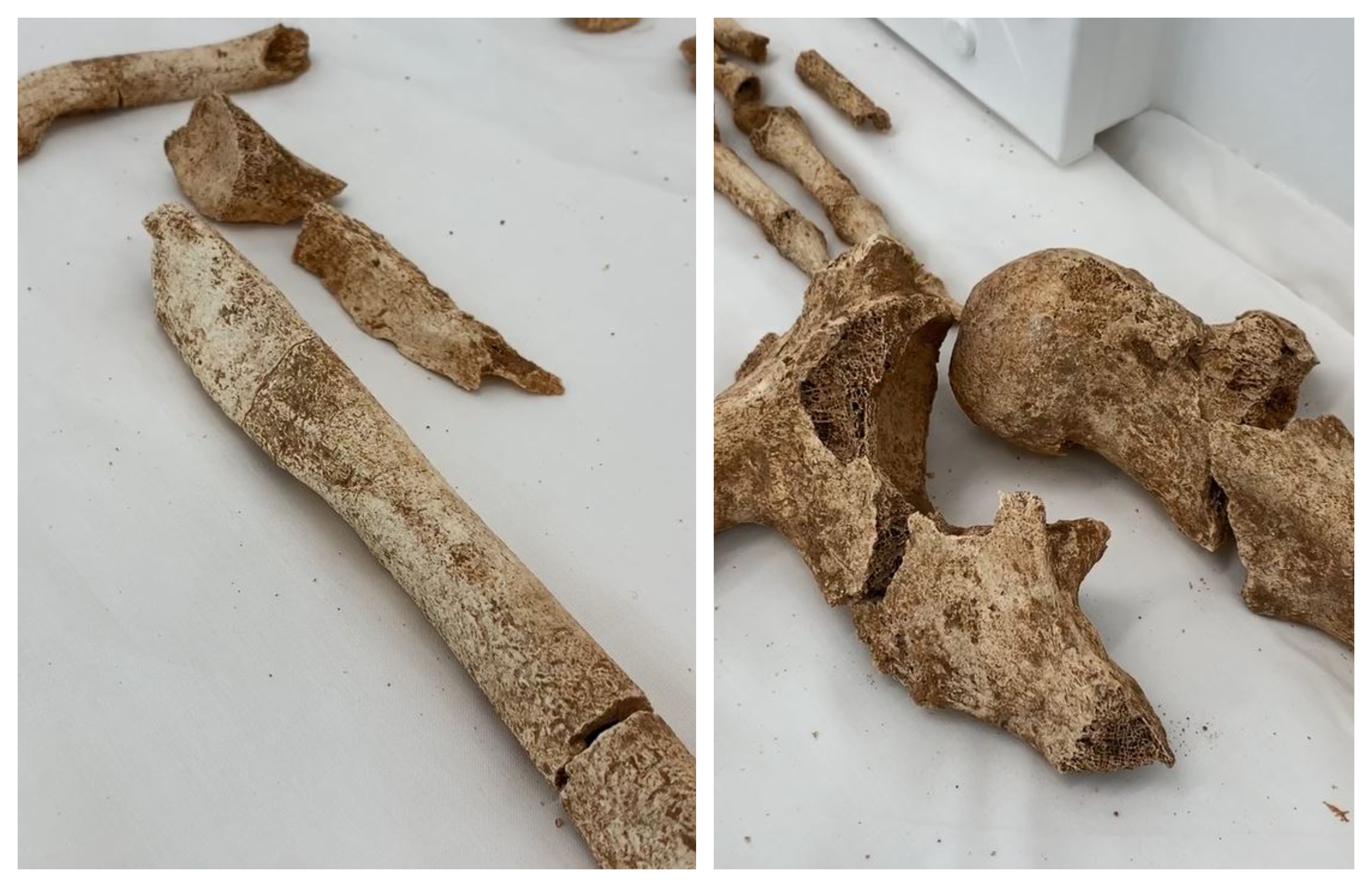 1 week, 5 days ago
Within Touching Distance of First Target
Your generosity has helped to propel our campaign within touching distance of our minimum target and 60% of the way to our stretch target - that's phenomenal progress in only 2 weeks!
I'm pleased to report that a BBC History Magazine Podcast on the Marlow Warlord is now available, so please check it out: https://www.historyextra.com/period/anglo-saxon/marlow-warlord-podcast-gabor-thomas/
Happy listening and please do keep spreading the crowdfunding link.
Best wishes
Gabor
2 weeks, 6 days ago
We've Hit the Halfway Mark!
Wow, what a week it's been for the Marlow warlord.  In a matter of days we've passed the halfway mark for our funding target and there's been a whirlwind of interest across the media.   
To whet your appetites, below is an X-ray of some of the grave goods courtesy of project conservator, Pieta Grieves of Drakon Heritage and Conservation.  While some of the artefacts are immediately recognisable (double looped buckle, pair of shears), the identity of others will only emerge with careful cleaning and analysis.  It's all to play for.
Thanks again for your generous support and please do keep spreading the link so we can reach our funding target.
With thanks
Gabor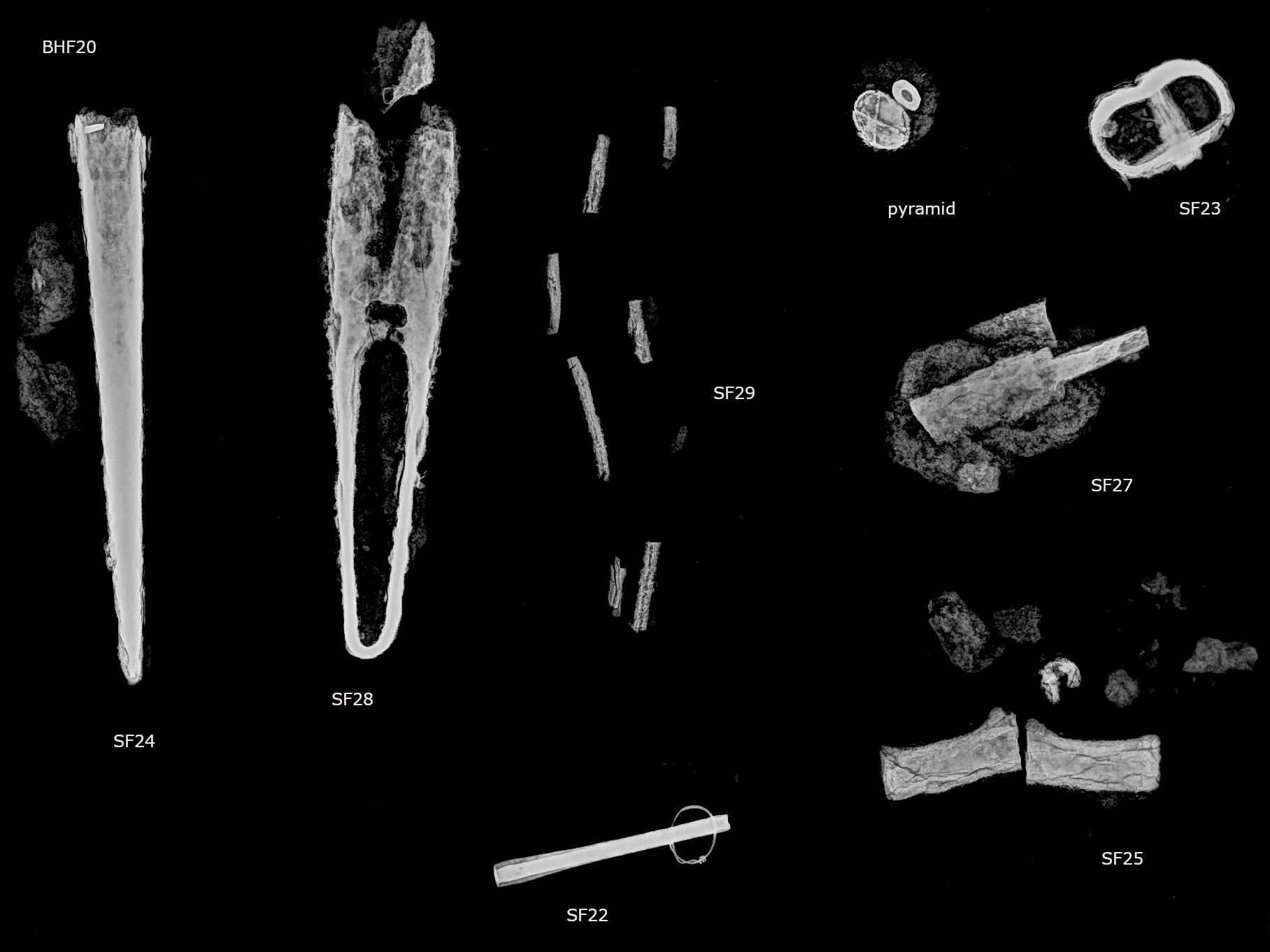 3 weeks, 2 days ago
What Lurks Within?
Shared below is a picture of a corroded lump detached from the scabbard of the Marlow warlord's sword.  Could this be an ornate sword bead or pyramid of the type known from other contemporary Anglo-Saxon sword burials?  Only further analysis and conservation will determine its true identity.
Thanks to your generosity we are well on the way (over 40%!) to answering this and many other questions.  
Please keep sharing the link and thank you again.
Gabor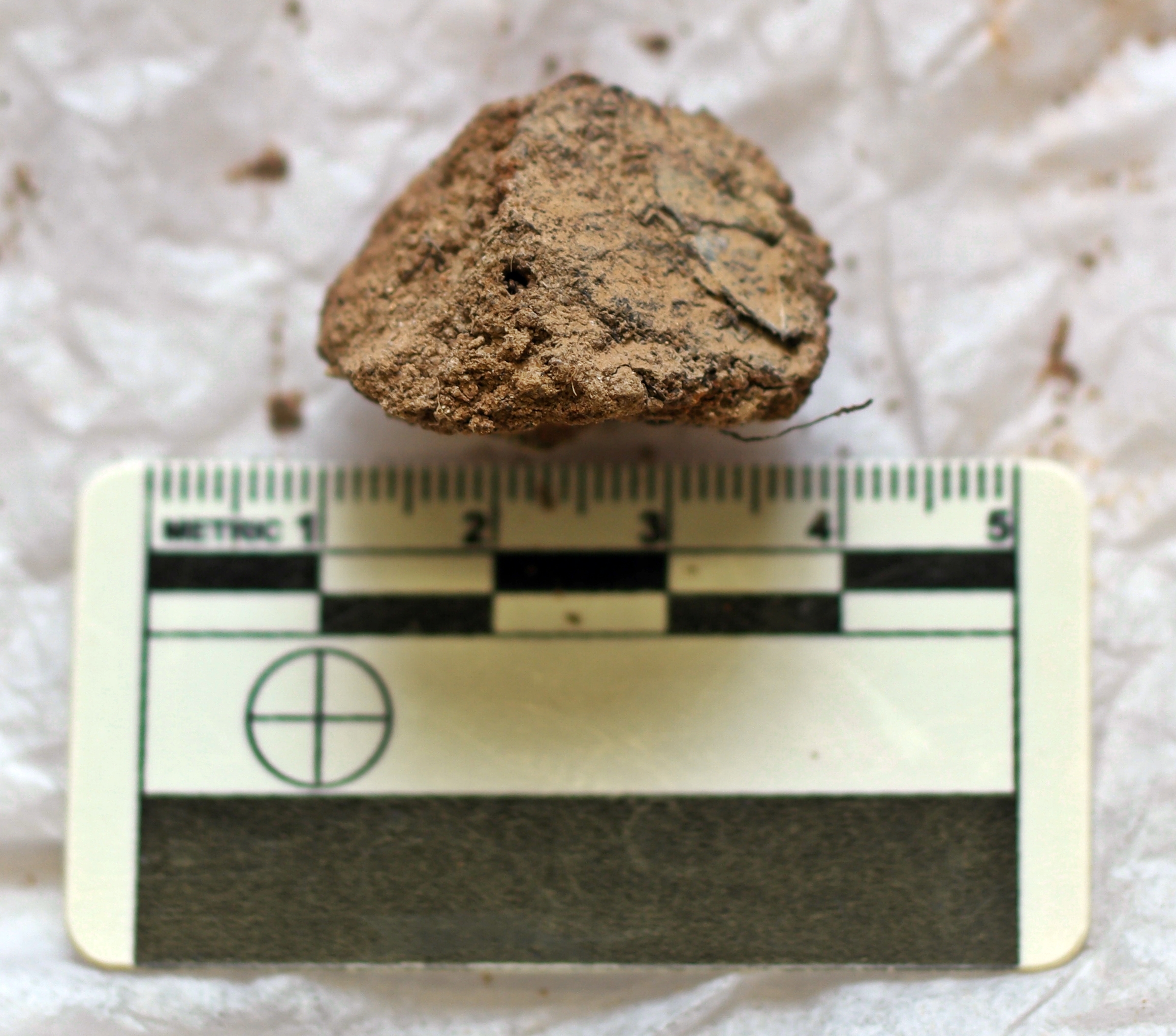 or Momentum 
3 weeks, 3 days ago
Amazing progress!
Unbelievable that in less than two days the £2000 milestone has almost been reached, over 25% towards our target.  Thank you so much for your support and generosity and please do continue to send the link to friends and acquaintances.
With thanks
Gabor