A dramedy about three eccentric men trying to fixate their lives to confront one of their wives.
"...just as A commonplace face is the most difficult to identify." - Sherlock Holmes.
Jannal
Old Portuguese janella meaning, window.
Jannal is a dramedy of three eccentric men who fixate their lives to confront a mentally ill wife.
The team
We are two childhood friends who write happy endings. However, sometimes we feel it's okay to be messy and sad.
prasanth Venkatesan
The main mind behind Jannal, Prasanth started this story as a two paged short. He specialises in writing next-door-family stories that hit our emotions. They are sweet, they are funny, and they are real.
anush venkataraman
One of the eccentric men from the story, Anush is the screenwriter, director and the producer of Jannal. Anush had produced and directed music videos and short movies. His love for practical lights and long shots makes him concentrate more on the little details.
jannal - a window TO WOMEN'S desires
We've watched movies that talk about women's liberation from the patriarchal confinement. We've heard stories about women expressing their deep repressed emotions. But men, and most women haven't spoken about the sexual desires of women. Jannal wants to speak on the unspoken sexual desires and put a shade on the unseen sides of a mental illness.
production breakdown
If we hit our minimum target of £500, we will be spending the majority for character designs, casting and set designs.
However if we reach a greater goal e.g. £1000, we will look at hiring special equipment and experienced technicians in order to make the film appear more professional. As well as this, we will seek more ambitious locations with the aim of producing a professional film, for example filming across the country (travel costs), or hiring a venue.
Production costs
Original soundtrack
Food and beverages
Technical crew
Poster rewards
DVD rewards
Every donation, even the smallest, will make an impact on our film and we hope to have your support.
Rewards
As a show of appreciation towards your help for our project we have some great rewards!
£1 or more will get you a thank you message from the cast
£5 or more will get you get you exclusive news letters about production plus the above
£10 or more will get you a downloadable poster plus all the above
£20 or more will get you a signed script plus all the above 
£50 or more will get your name in the credits plus all the above
£100 or more will get you an exclusive merch pack plus all the above
shot deck
We love warm and woody tones. It immediately gives you the impression that things are happy and relaxed. We took inspiration from all our favourite movies.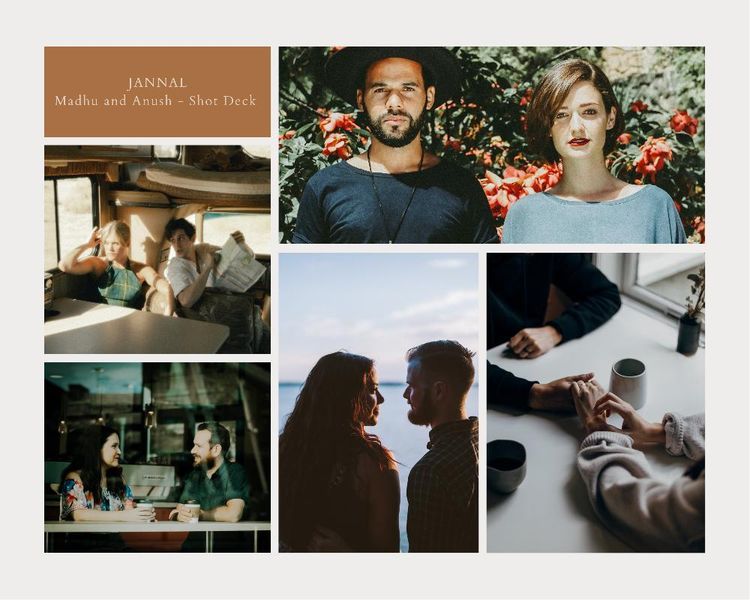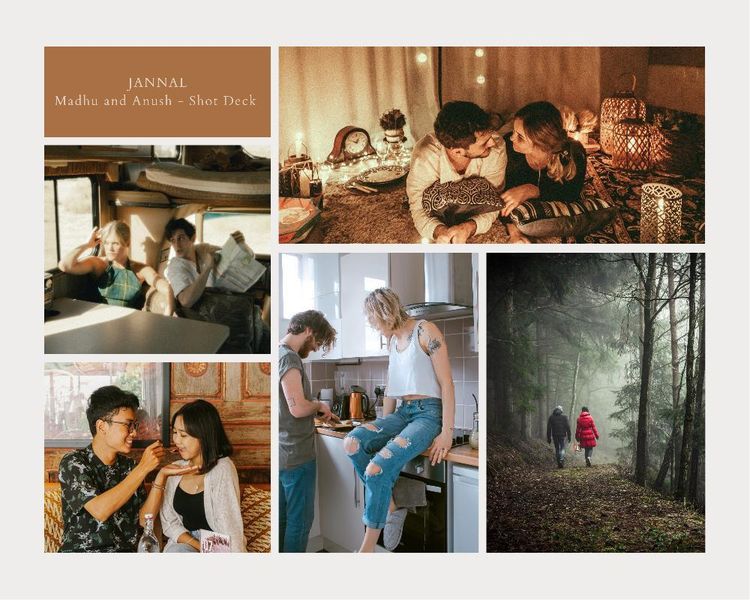 Help us succeed!
You don't need to give money to help us succeed! Please share this project with anyone you think would support us – on Twitter, Facebook, LinkedIn, by email, telephone, in a chat over the fence or on your blog.
In fact, share it with everyone you know as we think it's a great idea, and the more people who know about it, the more likely we are to make this work out brilliantly.
And we know we said you don't need to give money to help us, but we'd love it if you did! Please sponsor us and help make this happen.