Self-discovery, womanhood and expectations. Will Carmen ever be in control of her own life?
Our Project- Pieces 
A film fuelled by female rage, self-discovery and unwanted expectations, Pieces is an ode to the beauty, and the ugliness of womanhood. 
Having ended her 'picture perfect' relationship and making the decision to distance herself from her family, Carmen moves from St Agnes in Cornwall to London.
Living in a small, cramped apartment, Carmen's new start is far from a glamourous city life; striking cds and sparking confusion within those back in her hometown; especially her lifelong friend, Nelly.
Stumped by the fastness of city life, Carmen ponders on whether she has made the right decision in this change. Overwhelmed with feelings of anger, euphoria and general exhaustion in her lack of stability, will Carmen ever feel content within London, herself or her path? And is there anyone out there that Carmen will be able trust again?
Who are you?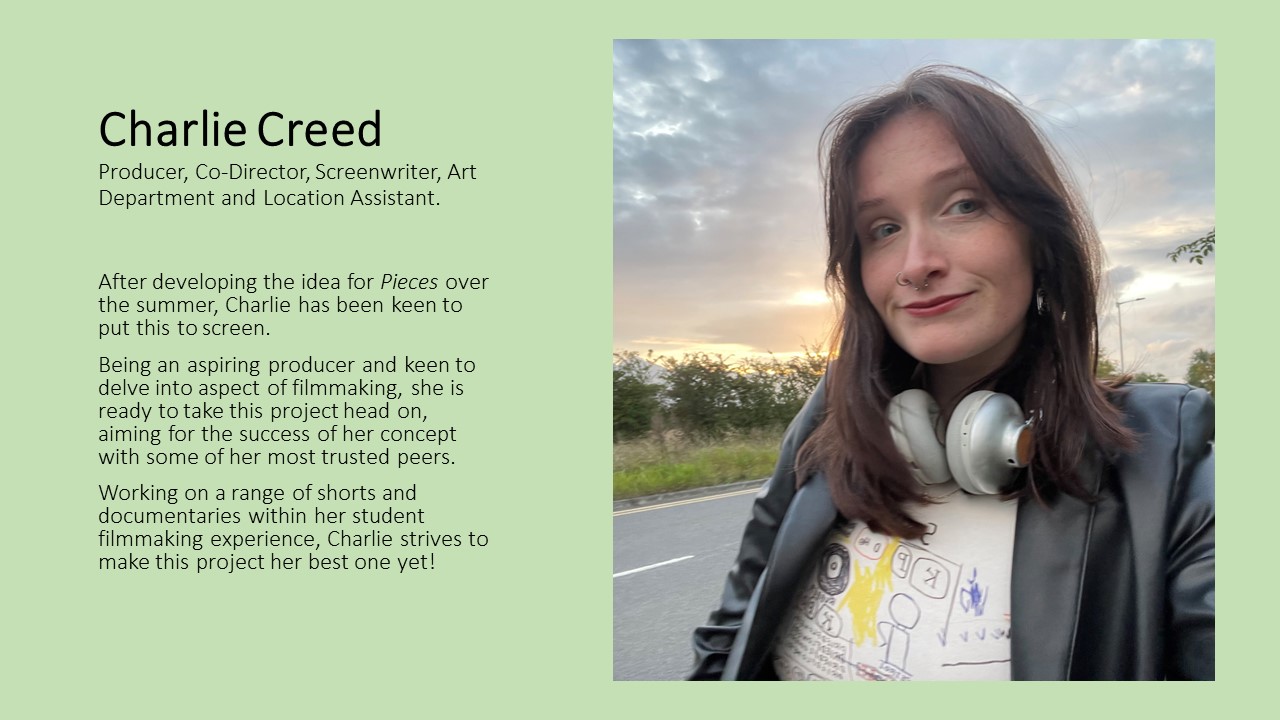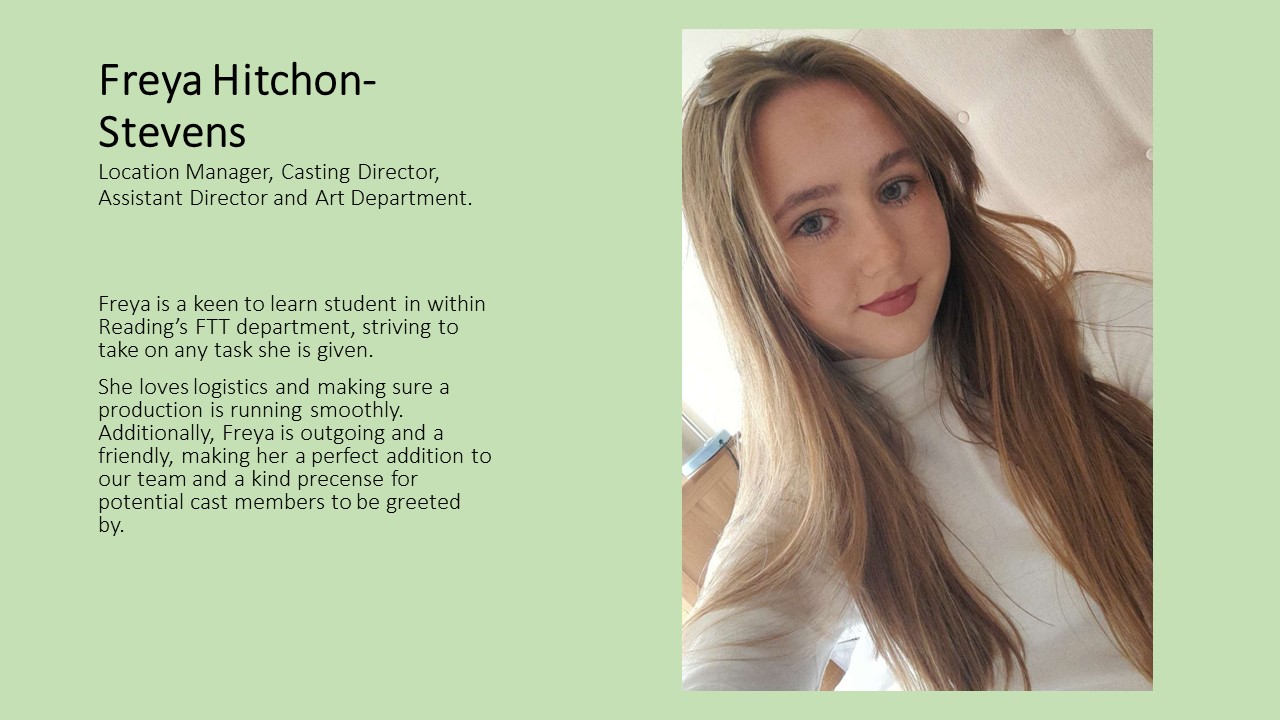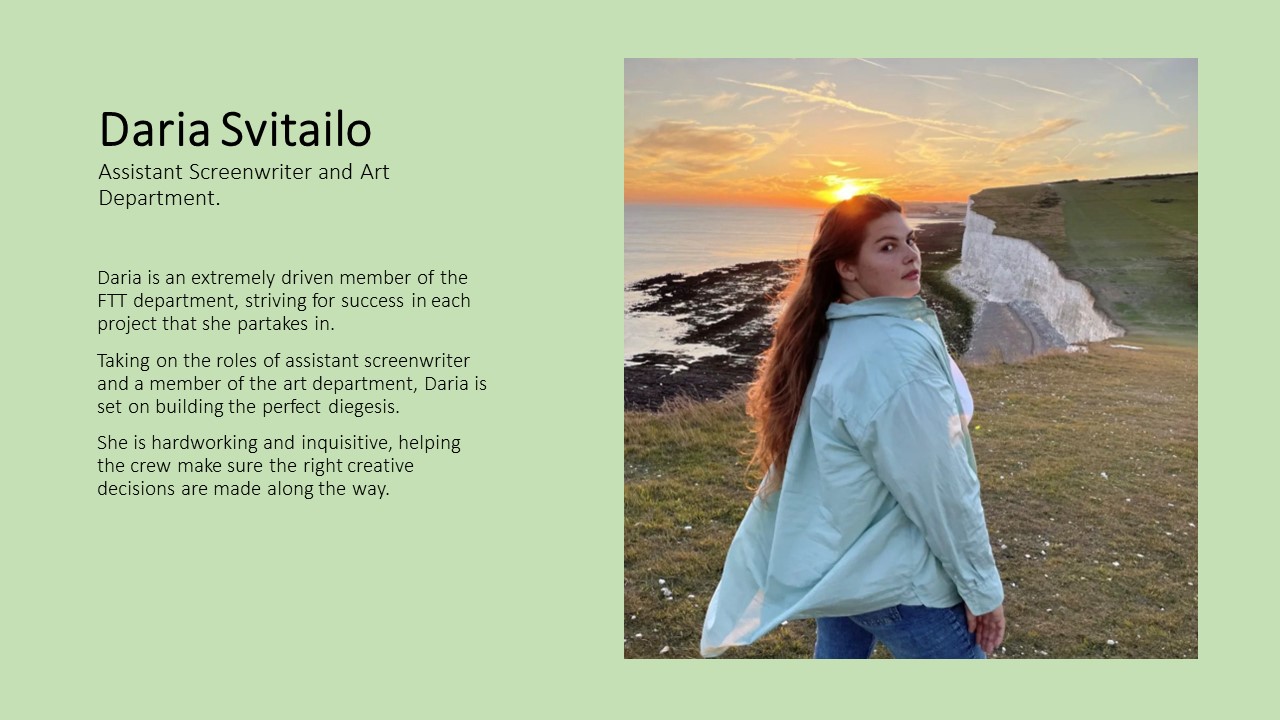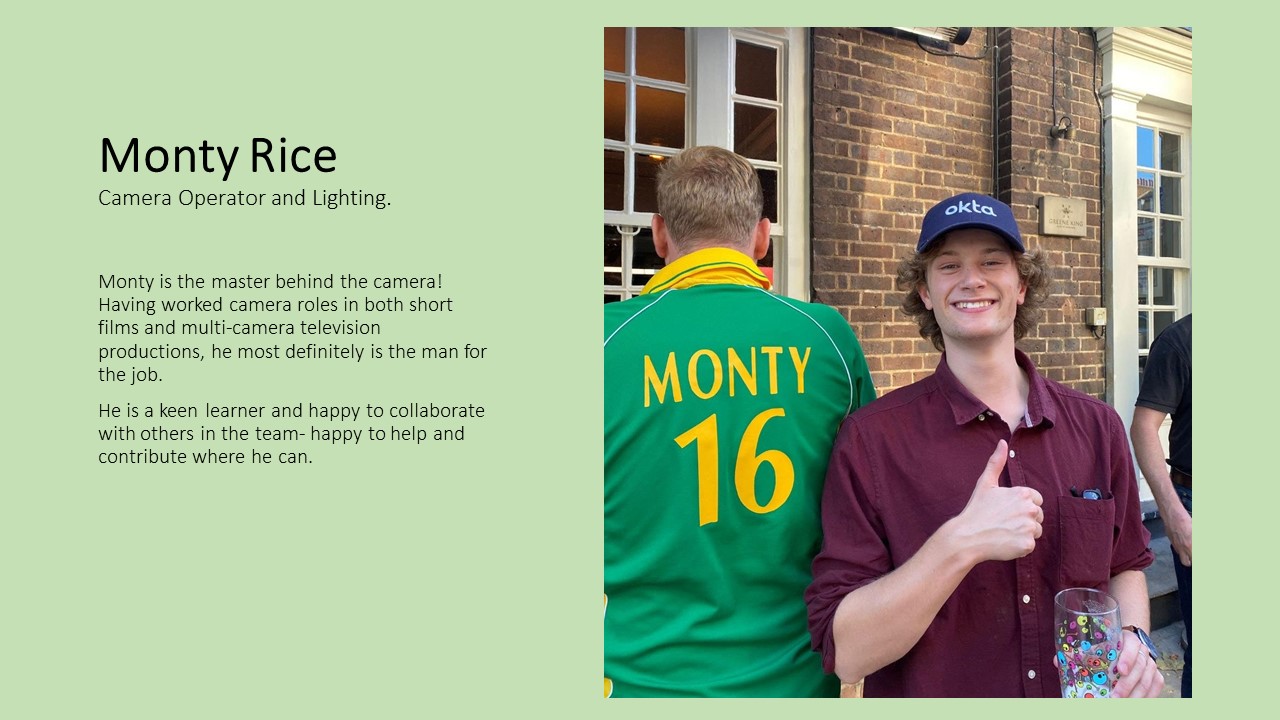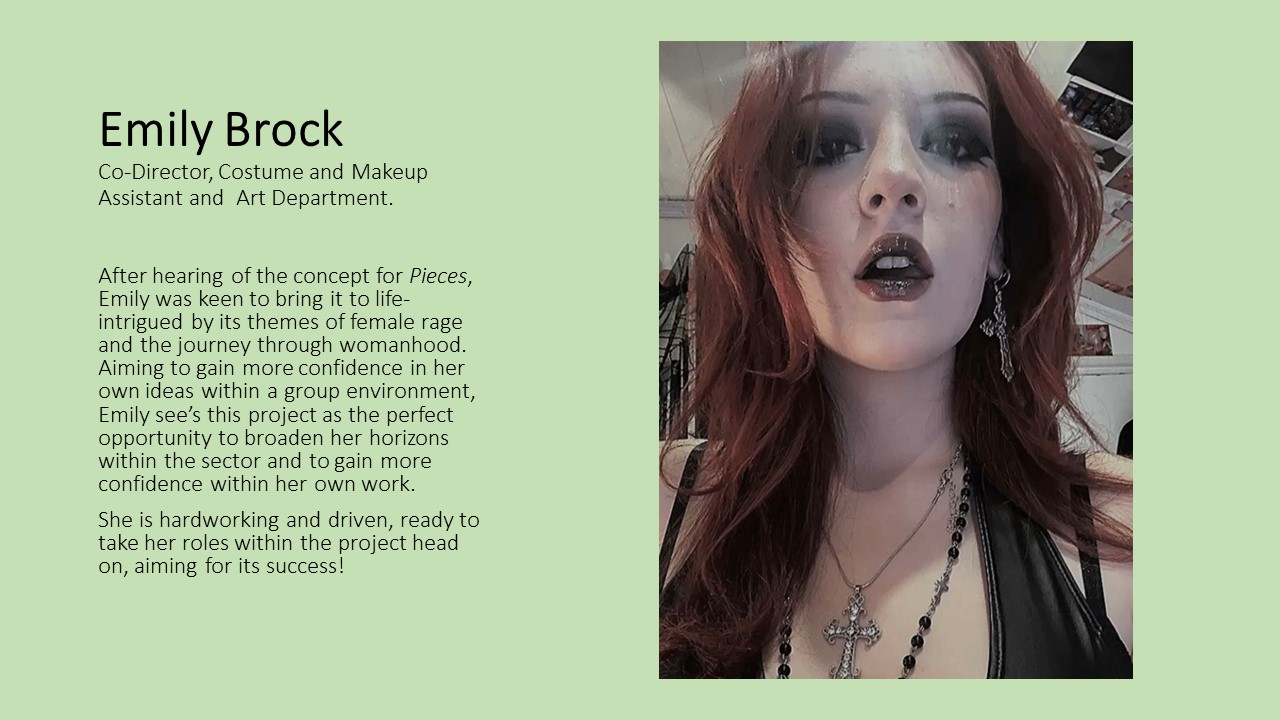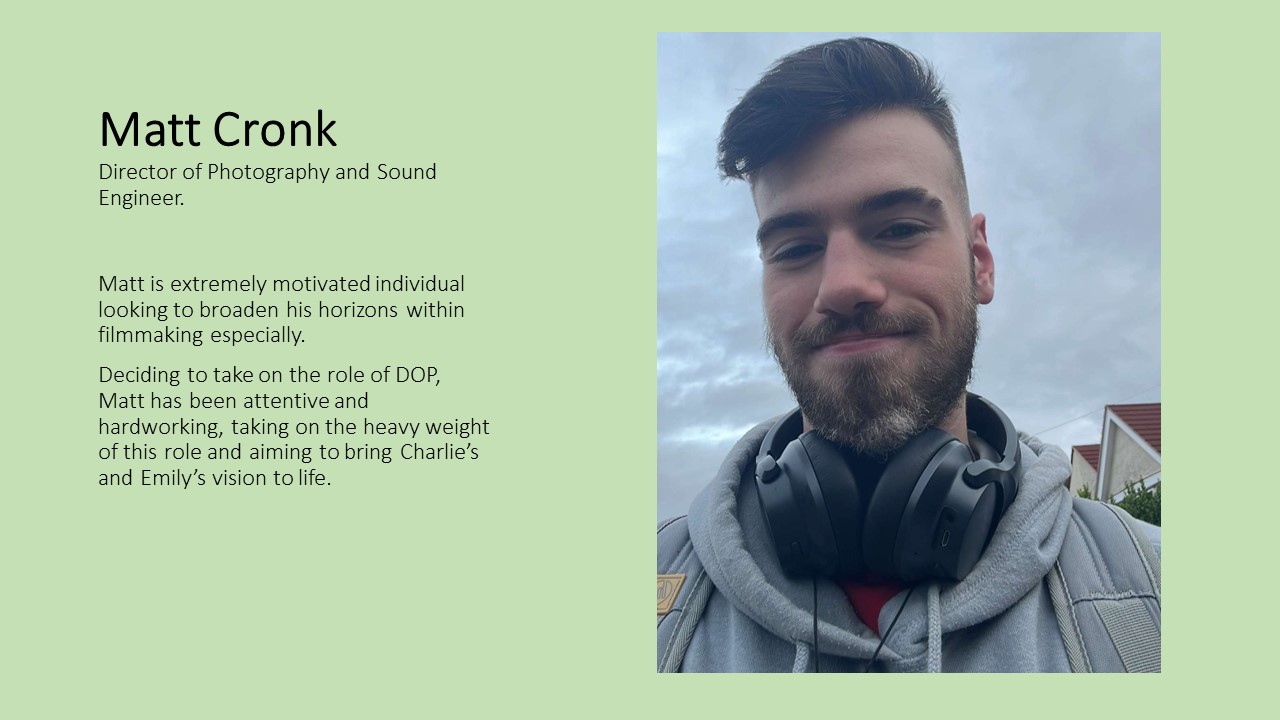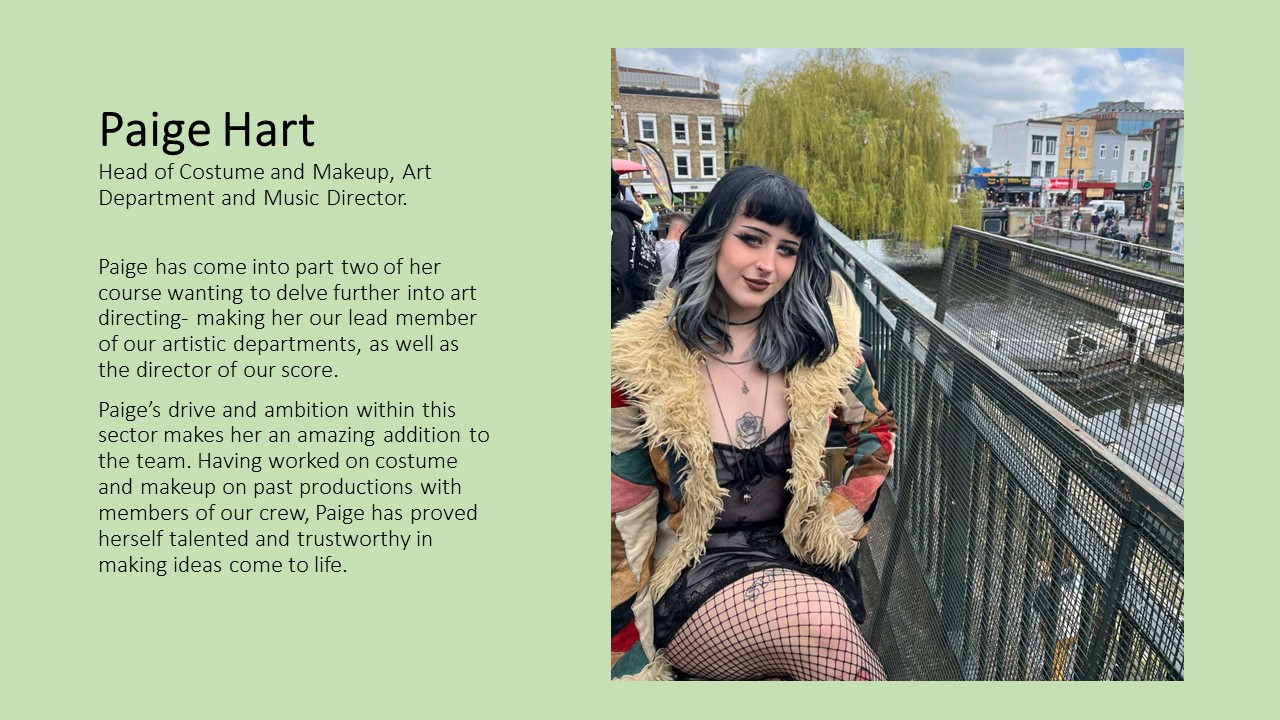 Your story
Some words from Charlie Creed, the Producer, Co-Director and Screenwriter:
A lot of us know how this first step can feel- the isolation, doubt and fear of rejection. This is a universal feeling that I wanted to voice further, drawing on my own experiences. Whether it is starting a new career, moving to a new city, country, or even down the road- Pieces isn't about the location, but instead the journey that these changes take you on. 
Being a young woman growing up in rural Norfolk, I found myself in a toxic and monotonous cycle with myself and the places that I lived. I  I realised that Norfolk wasn't the place I wanted to be- I had no connection with my home, I became unmotivated, lethargic, and I regularly dissociated from my day to day life. This was until I made the choice to move to London. I faced judgement and bitterness from people around me- not all, but still many. After years of teaching myself to be my own supporter, I made the choice to do something I love,  that was to take a leap of faith and pursue my passion in film.
Even though my time in the city was short lived, I learned so much about myself in that time and gained faith in my own capabilities. This has lead me to where I am today, and I wouldn't change this for the world. 
Where will the money go?
In order to successfully crowdfund for our film, I have broken down our planned finances to ensure we are engaging in a transparent, open production. The departments within the film that require funding are as listed below:
Set (an art studio and an apartment, possibly through Airbnb) = £400
Travel = £140
Props and furnishings = £100
Costume = £80
Music = £50
Catering for Cast and Crew = £100
Lighting = £30
Advertisement = £30
Emergency (in case of any hidden or surprise fees) = £70 
Total = £1000
If we raise any extra funds above our target, this money will be used by the University of Reading Film Theatre and Television department to help promote our film and other films made by our fellow students.  
Rewards
Those who decide to donate towards the production of Pieces will not be leaving empty handed!
In order to show our thanks and appreciation, we have decided to include some prizes for those who donate. As well as this, every donation received will be mentioned in our credits!
Our Initial Film poster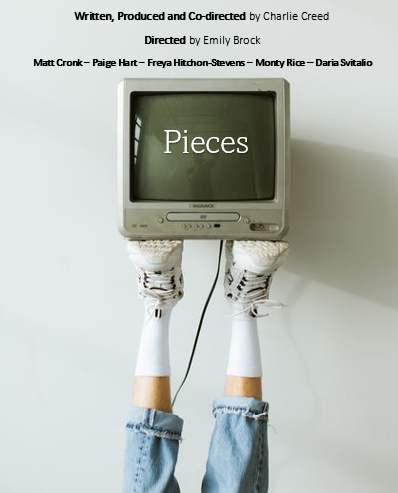 Find us here
All of our updates and film developments will documented on our Instagram account!
@pieces_film
Our Instagram is already active, hosting an array of announcements, mood boards and even images from our initial pitch. Give us a follow to be just as involved in our project as our cast and crew.
Any questions and queries about our project can be happily answered at:  charliecreed987@gmail.com
Help us succeed!
You don't have to donate to help our project succeed! Please share our page to anyone you believe would be interested in supporting and following our project. Whether this is on Instagram, Facebook, X, Snapchat, WhatsApp, and more!
Your help and support means the world to us <3
                                                                                                                                Yours Faithfully, 
                                                                                                                                The Pieces Crew