This exciting second year film is a tale of grief, love, and indoctrination.
Our film
After the death of her mother, a grieving daughter with an absent father finds herself trapped within the grasp of a cult, unable to find her way home. 
This story is unique in the way it explores both romance and thriller genres to contrast and manipulate the audience, you will feel yourself being torn between the promise of a handsome charming man and the risk of falling for the torment and misogyny of a family orientated cult.
meet the team:
Nicola Botha (Producer and Sound Designer)
I have worked on many students' short films, as well as a big American production feature length film. I love everything about filmmaking and hope to share my enthusiasm on the subject with you all through a well organised and well-developed film.
Charlie Severs (Director and Co-writer)
Personally, I am an aspiring writer and director with a passion for telling unusual stories, creating compelling visuals and exploring every element of filmmaking such as sound design, editing, lighting, etc... to bring life to my creative vision.
Kai Dixon (Co-writer and Production designer)
I am passionate about this role and my main focus is to understand all the areas about scriptwriting and its overall part in the production. In the future I would like to pursue this more.
Petroc Jefferson (Cinematographer)
I enjoy all aspects of filmmaking and am especially passionate about cinematography; it allows me to be creative with visual style while also working closely with the director.
Harry Damerell (Editor)
I have a great passion for film. Editing is what I find most intriguing about film and how editing is so important to film and how it really makes or breaks the narrative and aesthetics.
our story
We are a group of passionate young filmmakers, who are currently completing our second-year creative screen practice module. We have certainly made this project as big as it could be: around 10 actors, exploring different locations across Reading and an incredibly ambitious idea to push forward within the 6 and half minute time scale. This is such a large project and that's why we need your help!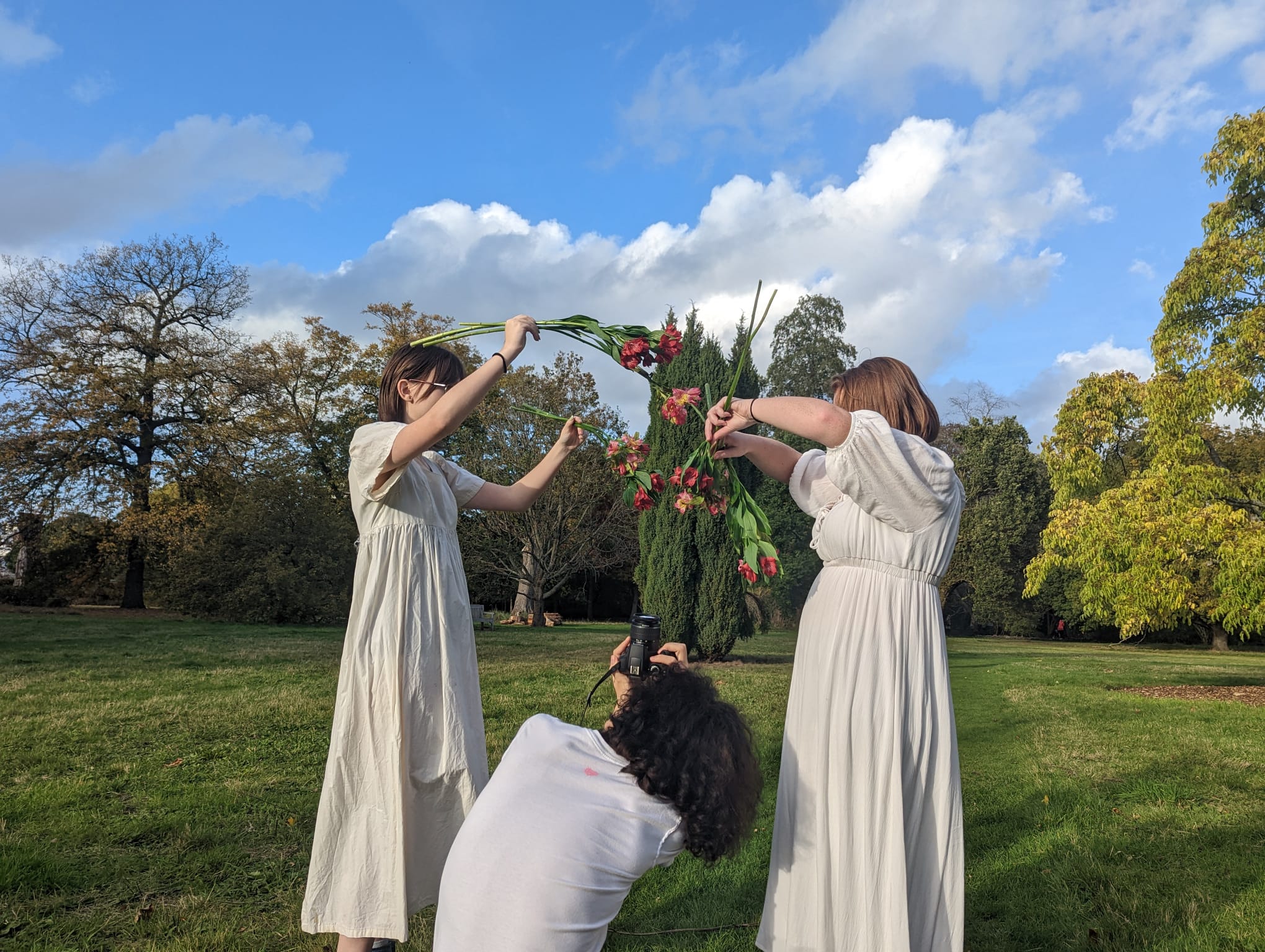 how will your donation help?
We want to make sure we have a level of transparency with you so here is where we have allocated the money to go within our budget:
Location: £200
Travel: £150
Costume and make-up: £150
Catering: £100
Props and set dressing: £100
Rewards: £100
Insurance and other: £250
If we find we have extra money to spare, this will go towards other student film projects within the same module.
Find us here
We have an Instagram if you would like to follow our journey: @pfm_film
Help us succeed!
Even if you can't give a donation, you can still help us out by sharing our page with others. The more people who see our page, the more likely we are to be successful. Thank you for your help!