The World Reimagined
A short summary of your project
The University of Reading has been given the opportunity to become the custodian of a set of unique painted Globe sculptures, created for The World Reimagined initiative. The World Reimagined is a ground-breaking art-education project designed to transform how we understand the Transatlantic Trade in Enslaved Africans and its impact. The project asks us to face our shared history and learn from it, so that we create a new future in which everyone in our community can say: I am seen. 
Your story
In 2022 The World Reimagined commissioned and exhibited over 100 Globe sculptures across the UK, creating a platform for creative storytelling that gave the public the opportunity to learn from the past, understand the present and reimagine the future.
The project engaged with over 3 million visitors via Globe trails across the country and delivered a best-in-class learning programme to over 275 schools. The Globes showcased community organisations, inspired poetry and embedded a legacy of arts-based learning for racial justice around the UK.
The World Reimagined is now offering these unique works of art to organisations that share their mission to make racial justice a reality, and the University of Reading has been invited to become  custodian to a set of Globes, to be installed across our UK campuses.
We are committed to providing a permanent new home for the Globes, and to continuing the programme of engagement and learning started by The World Reimagined, through the creation of a University of Reading Globe Trail.
This trail will give open access to all and provide information about each of the Globes, so that University staff, students, alumni, supporters and the local community can visit, learn about and be inspired by these exceptional sculptures.  
Diversity, inclusivity and equality are at the heart of what we do, and the University of Reading Globe Trail will be a physical demonstration of our commitment to these principles. 
Your donations will enable us to bring these extraordinary Globes to Reading for the enjoyment and education of all, and to create a lasting legacy for our community; one that helps us to understand our history, cherish our diversity and reshape our future. 
Where will the money go?
Each Globe costs £1,250 + VAT each and we are hoping to be able to buy a minimum of 3 Globes, but with your help we would love to be able to bring more of these fabulous sculptures to Reading, the more the merrier.
In addition we want to be able to create signage and an audio guide for the Globe Trail to make it as informative and inclusive an experience for visitors as possible.
Any excess funds will be put towards other outdoor works of art for public enjoyment. 
Rewards
All donors will be invited to attend a pre-launch event once the Globes are in place.
Images and video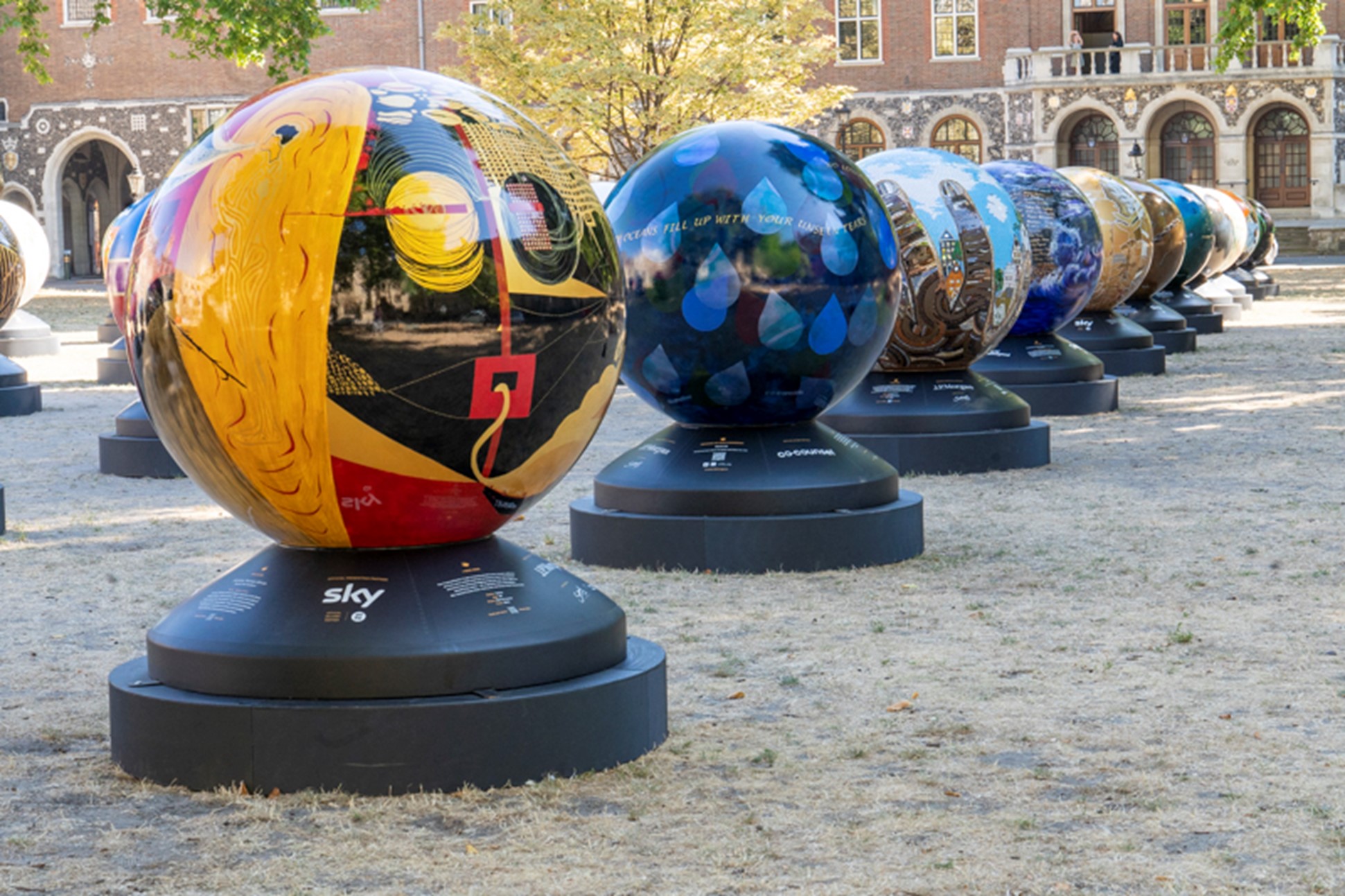 Find us here
To find out how we're doing, follow us on:
Facebook https://www.facebook.com/theuniversityofreading
Instagram https://www.instagram.com/UniofReading
Twitter https://twitter.com/UniofReading
Help us succeed!
It's not all about the money, we need your help to tell the people of Reading about this project.
We want people to show they support this project as much as we do. Please share information about this project with anyone you think would support it – on Twitter, Facebook, LinkedIn, by email, telephone, in a chat over coffee or on your blog.
In fact, share it with everyone you know; we think it's a great idea, and the more people who know about it, the more likely we are to make it happen.
And although we said it's not all about the money, we'd love it if you could donate and help us to make this great idea become a reality. Please support us and help make this happen.