Exploring the increasing appeal of Basketball in Reading
Our Documentary
Our focus is to demonstrate the rising interest of basketball within the local community of Reading. Concentrating on how the appeal of basketball has been imported by the United States. 
The aims for our documentary are to gain a further understanding on how basketball has changed. This will be shown by a series of interviews from both local coaches and players, discussing how the interest of basketball has risen in Reading, and how the increased commercialisation and the popularity of the NBA is a factor in it.  We hope to explain the sports appeal and how it has bred new opportunities in the area. 
Meet the team
We are a small team of 3 Film (FTT) students working on this documentary for our Creative Screen Practice Module. 
Kyle Johnson - Scriptwriter/Director
Joel Hyde - Cinematographer 
Anna Singh - Producer
our storY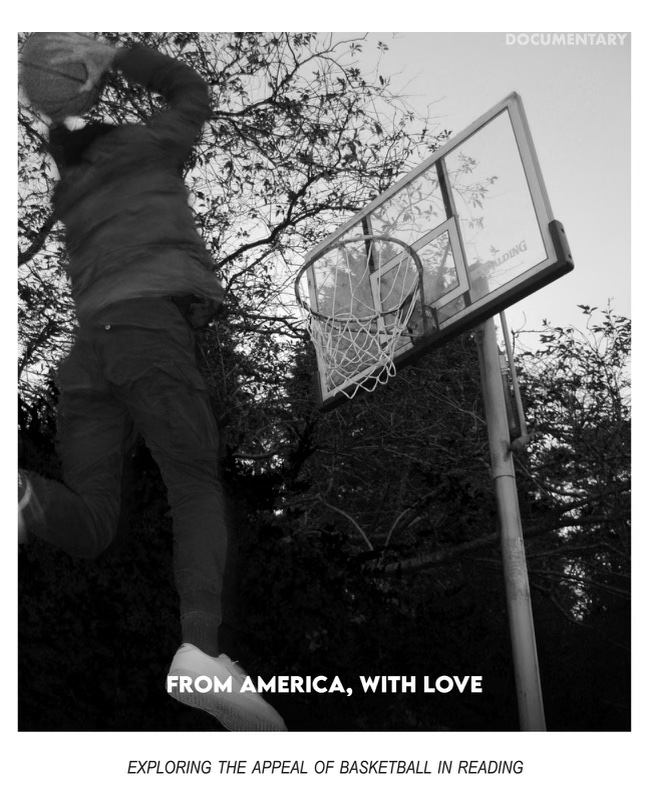 This project is important for all of us, we all have a massive interest in basketball and the NBA. We have seen first hand the rising number of basketball players in Reading. This including in the local parks, the University's basketball team, and the semi-pro team the Reading Rockets. We are excited to speak to numerous people to find out their perspective and to hear their reasonings to why they believe basketball's popularity is growing in Reading specifically. 
We want to highlight the local community in Reading and bring a new sense of knowledge and understanding to everyone -  basketball fans or not. We want to display the local talent that is here right in front of us. 
By supporting our project you will be allowing us to create a documentary that we all are extremely excited to make. 
Cost of production
The cost of producing our documentary is a bit unpredictable, but we are expecting to face some costs such as: 
Booking locations : Including Basketball Courts and the Sportspark
Transportation for ourselves and the interviewees to get to and from various locations
Props and extra equipment 
Access to archival footage/photos
Food and decorations 
Rewards for our donors!!
To be able to create this documentary, we do need your support! Any funds raised over our target goal will go towards unexpected costs or other student film projects in our module.
REwards
As a way of returning your kindness, we have created some amazing rewards! We wanted to show how much your support truly means to us.
Some rewards including sending you our documentary via email, printed posters, and even coming to our premiere screening! 
All of our supporters will receive a monthly email to update them on how we are progressing. 
Help us succeed 
Anything you would be able to give to help us reach our goal and to create this documentary - that we are passionate about, would be greatly appreciated! :)
If not, we would love for you to spread the word of our project on social media or even to anyone you think might be interested !!